CHITUBOX Basic V1.9.5 More than Fast
CHITUBOX has released the latest CHITUBOX Basic V1.9.5. It is a significant upgrade of the CHITUBOX Basic, with notable improvement to its performance. Measured against its previous versions, it saves sliced files four times faster. Typically, faster slicing will be a more significant burden for the computer. CHITUBOX Basic V1.9.5, however, reduces its memory usage in the computer to a large extent with an improved algorithm while slicing faster.
Perfect Match with 12K Hi-Res Printer
This update makes CHITUBOX Basic compatible with below newly-released printers: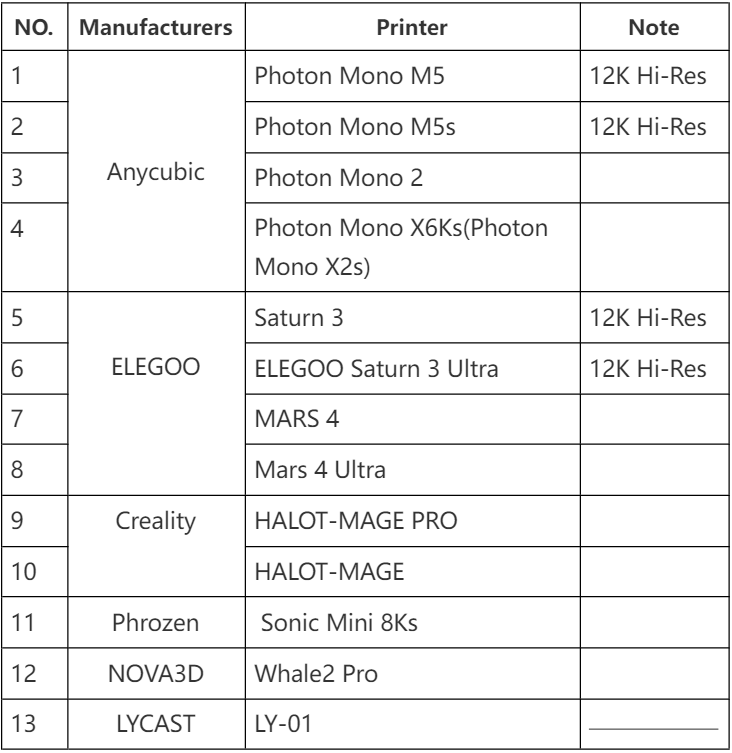 Faster than Fast
In this update, we have made particular enhancements for 12K hi-res printers. The slicing speed has increased by four times. This update has made CHITUBOX Basic a more comprehensively powerful slicer with more stability and enhanced performance. Thanks to the improved algorithm, CHITUBOX Basic V1.9.5 reduces up to 80% of memory usage, minimizing the risk of crashes.


Preciseness Always Prevails
In LCD/SLA/DLP printing, resin shrinks and changes shape when cured. To put this change of form under precise control, we introduced a new function, Shrinkage Compensation, to reserve the original size of the model. Unlike the feature Tolerance Compensation, Shrinkage Compensation adjusts the shrinking profiles in light of the resin's characteristics and makes compensation while scaling the models.

This update improves the algorithm for details reservations. We have increased four extra levels of image blur, providing a more comprehensive range from level 2 to level 8. A higher level of blur brings smoother surfaces of the model, satisfying different needs for the surfaces.
You can now showcase your incredible talents via the exquisiteness of your models in a faster and more stable CHITUBOX Basic V1.9.5.